Monitor and compare key business indicators
Generate comprehensive business reports using the Reports module to make informed decisions.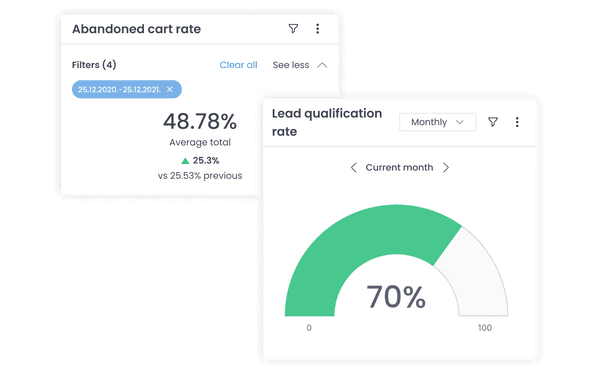 Track your key performance indicators (KPIs)
Utilize Gauss Box analytics tools to visualize key performance indicators (KPIs) of your business.
Share the dashboard with your colleagues
Create and organize a dashboard with key business metrics and share it with your colleagues to ensure that you all have access to the same information.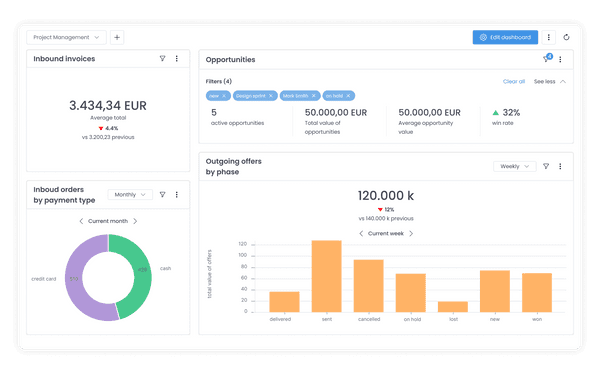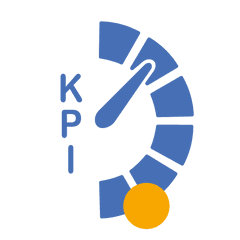 KPIs
Regardless of your industry, continuously measure and track key performance indicators (KPIs) of your business. Monitor real-time information using widgets within the dashboard or generate reports on specific metrics with just a few clicks.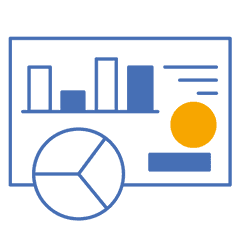 Dashboard
Continuously visually monitor important business indicators using widgets, which can be easily repositioned and resized within your dashboard. If you want to group specific information, you can always create additional dashboards and share them with your colleagues.
Detailed analytics
Generate business reports in just a few steps. Customize various parameters and select the interval for report generation to obtain the specific information that is most important to you.
Achieve your goals faster with Gauss Box
There is no prepayment. No software installation.