Monitor and compare key business indicators.
The Reports module identifies areas for improvement and makes data-driven decisions.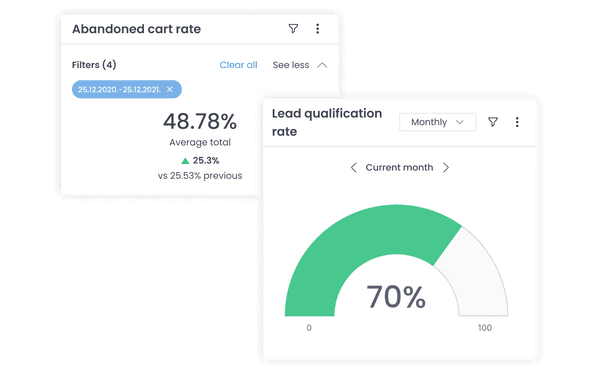 Track your most important KPIs
Use Gauss Box analytics to track most important Key Performance Indicators in your business.
Share dashboard to collaborate
Create an easy-to-customise dashboard that will fit your needs. Share the dashboard with your colleagues to collaborate.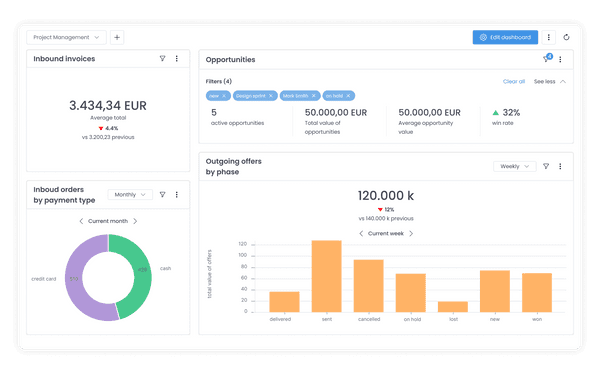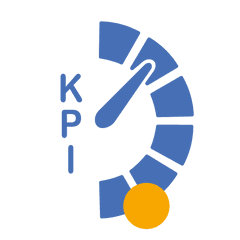 KPIs
Track key performance indicators to get valuable data on ways of improving the sales process.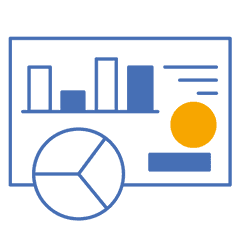 Dashboard
Group reports relevant to your organization and share them with colleagues for review. Organize and edit your dashboard which is available to you with one click.
Detailed analytics
Whether you are engaged in manufacturing or service activities, for-profit or non-profit, public or private, Gauss Box Reports can provide you with detailed analytics to make quality decisions.
Achieve your goals faster with Gauss Box
There is no prepayment. No software installation.